Proudly made in America.✉️ 24/7 Customer Support: [email protected]
Bring the outdoors into your home and create your very own charming moss wall art! Bring life to any space by adding a pop of greenery to any wall, shelf, or desk! Naturely Box DIY moss frames are easy to assemble and you will have a lot of fun doing so!
The "Make it Two" Edition is perfect if you are looking to create a collage of moss art, great for a date night, activity with friends, craft with children, and more. Please note all kits are packaged in one single box.
The Naturely Box DIY Moss Art Kit includes:

✿ 2 - variety of naturally preserved moss, lichen and ferns
✿ 2 - 6x6, 8x8, 10x10, or a 12x12 inch pine wood frame
✿ 2 - sawtooth hook and screws
✿ 2 - wood tint + small paintbrush for $4.99
✿ 1 - instructions and moss guidelines
The plants are 100% naturally preserved to maintain their lure and feel, light and water are not required.
Whether it's a treat for yourself or a gift for a friend, we got you covered. Gifts can be shipped directly to the recipient of your choice with a personalized handwritten note.
"Eden", part of the Lush Collection. Transcend your mood to a place of peace and beauty with beautiful pops of vibrant colors with real preserved flowers. This moss art wall is sure to have your family and friends in awe. This moss art features a variety of lush preserved mosses and flowers. This moss wall art requires NO MAINTENANCE. No water, grow lights, or fertilizers are required. Display, admire and enjoy.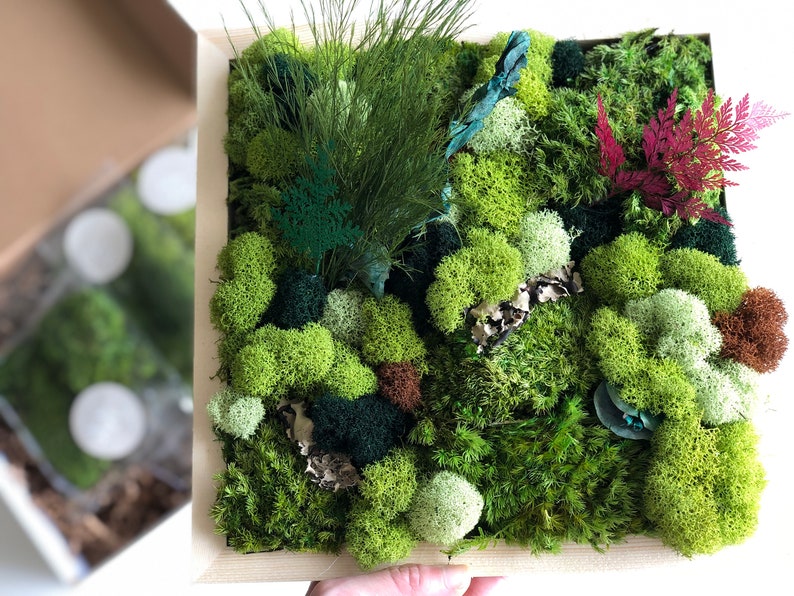 Each created piece will be unique and special in its own way. Your moss art is guaranteed to be an eye-catching, conversational piece for years to come.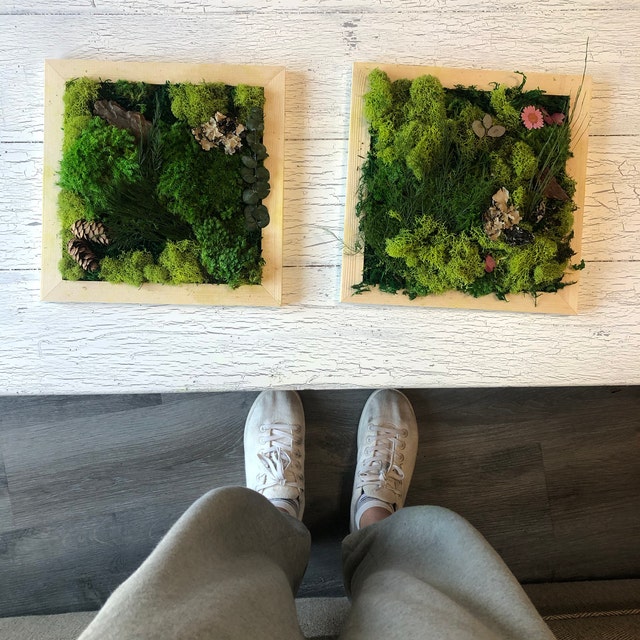 Production time:
● Manufacturing cycle 3-5 working days
●Delivery cycle 3-10 working days
●If your order is not delivered by the estimated delivery time, please contact our friendly customer service for assistance!
●✉️ 24/7 Customer Support: [email protected]