❤️No matter how difficult life is, when 2022 comes, everything will move in a better direction!

❤️


——An innovative combination of modern art and retro
Each vase of them is an exclusive piece of handmade artwork from a local business which is sure to be something your loved ones will treasure forever,will bring you luck and can bless your family safe, healthy and happy.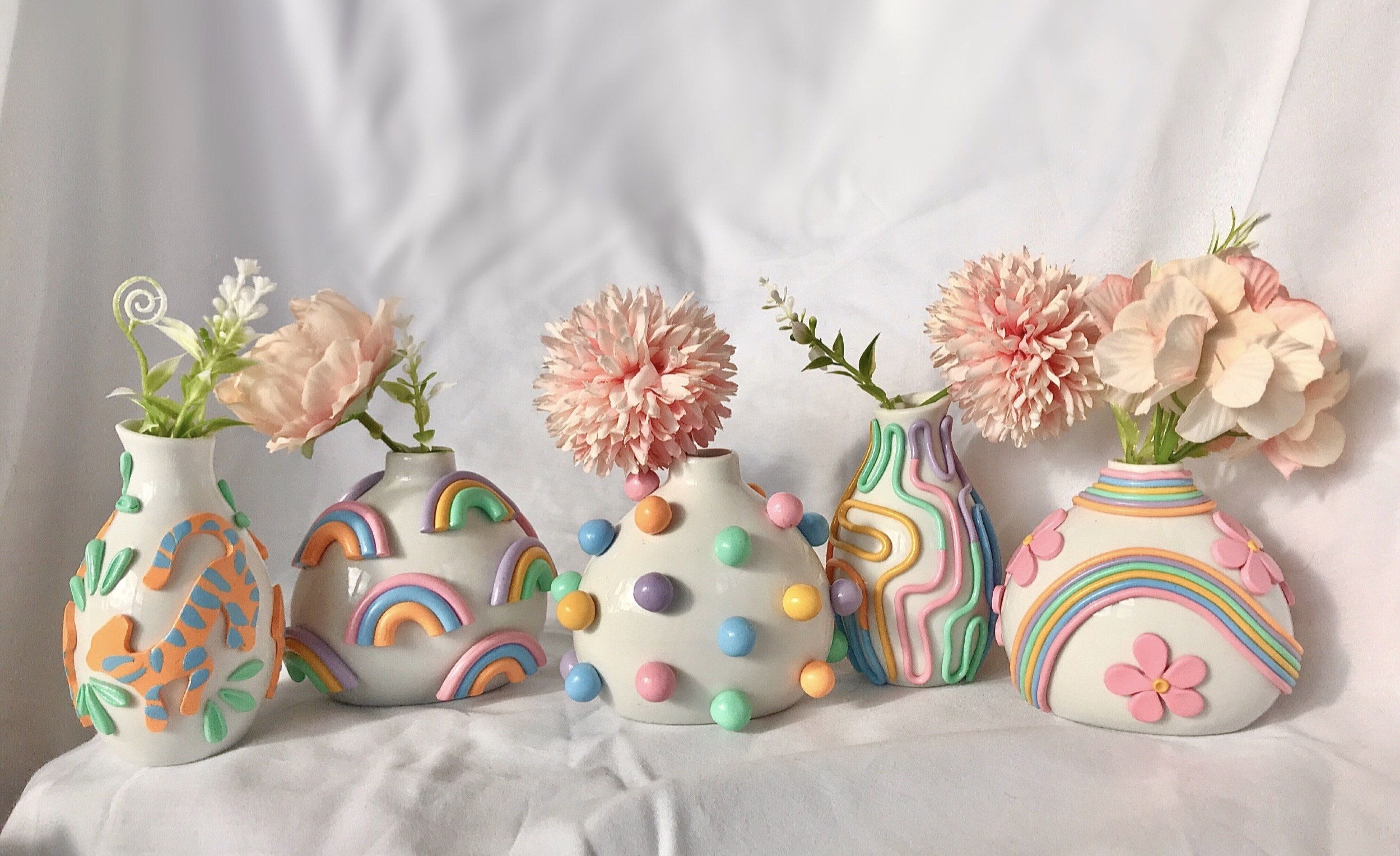 Individual vase,Elegant Design - Elegant colors
adds a touch of vitality, brighten up your home or office space with this stylish flower vase.Colorful spots and lines design style, Presenting the unique style of porcelain, the vase adds Lively flavor to your interior decoration.I adore this cute bud vase! Everyone in the hot shop chipped in with their favorite color. It has a gorgeous mix of yellows, blues, greens, pinks, and reds. It is truly one of a kind.
Cute Ceramic Vase will bring a smile to your face and a splash of color to any room or space. These handmade pieces add a quaint charm to any kitchen or patio space. Made of fine HIGH QUALITY (more durable than glass) lead-free ceramic and hand-painted by skilled artisans one by one so that no two pieces are exactly alike. Our rainbow pot planter are easy to maintain. Simply rinse off with water or use soap and water as needed. Makes a thoughtful birthday gift, housewarming gift or holiday present.
These pastel color ceramics are just the perfect addition to any space, coming in a variety of colors and you can mix and match these with our other products for the full collection! BIG size vases are 5" tall. These aren't the smaller bud vases, and are more comparable to a regular sized vase that holds more flowers.
The traditional bohemian style is the romantic art style most loved by wives and children. I believe these vase decorations will surely become the most beautiful highlights at home!
✨Specifications:
- Ceramic craftwork for extra strength and durability.
- Size approximately 5 inch high
Pick the brightest flowers every day and decorate them in our Spring Family Bud Vases, adding a lot of warmth and floral fragrance to the home, helping us reduce stress!